Sound of:

Festival för fri improviserad musik i Malmö 25/11–4/12 2011 en del av (re)thinking improvisation.
Den improviserade musiken är sedan länge en levande del av musiklivet. Den får en allt större publik över hela världen. Frim/Syd har bjudit musiker från Frankrike, Libanon, Danmark, England, Berlin. Det är några av viktigaste scenerna i världen.
Det är många unga musiker. Men vi har också en av de verkliga pionjärerna, Hermann Keller från Berlin, en pianist som vägrat placera sig i fack; på tvärs under DDR-tiden drev han en av de allra viktigaste och originellaste grupperna. Hans kompostioner och preparerade piano har drivits ännu längre. Vi vågar påstå, att vi bjudit in en legend.
Annars har vi lagt accenten på Frankrike med några framstående musiker. En av scenens intressantaste pianister, Sophie Agnel. Och en elektronikaartist med djupa rötter i äldre klangbilder, Jêrome Noettinger. Saxofonisten Stephane Rives kanske inte har ett braskande namn, men med en sparsmakad serie soloalbum har han blivit en musikernas musiker, en förvandlare av sitt instruments möjligheter. Rives verkar numera i Beirut.
Alla franska musiker producerar en sinnligt vacker, ganska lågmäld musik, fjärran från konceptualism. Saxofonisten Lotte Anker var nominerad till Nordiska Rådets stora pris. En briljant solist med djupa frijazzrötter. Detsamma gäller gitarristen Jørgen Teller. Här blir det tätt utåtriktat spel med massor av energi.
Och när vi sätter Trio Switzerland på scenen är det en blandning av hypnotisk röstkonst med lika delar svärtad rock och pockande impro. Dansaren Malin Astner kommer också att ha en stor roll i festivalen, både med workshop och tillsammans med Trio Switzerland. Så har Herman Müntzing satt upp ett ambitiöst och ovanligt stycke för olika spelare, MORF. Och inte minst har vi bjudit in en annan musiker med historia, Paul Vogel, medlem i Bristols Musicans Coop på 70-talet; han har producerat skivor, komponerat och jobbat ihop med flera av förgrundsgestalterna i England.
Sist men inte minst. Det blir en rad konserter men det är en improvisationsfestival. Många möten, och möjligheter att lyssna inte bara till våra gäster men lika mycket på de spännande improvisationsmusiker som är verksamma i Malmö och som utgör Frim Syd.
– Thomas Millroth

Fredag 25/11
Trio Switzerland / Malin Astner
Kl 20.00. Inträde 50 kr
Skånes scen för live- och crossoverkonst, Bragegatan 15
Tisdag 29/11
Lotte Anker (DK) / Jørgen Teller (DK) / Ola Paulson / Anders Uddeskog
Kl 19.15. Fri entré
Signal: Center för samtidskonst, Monbijougatan 15
Onsdag 30/11
Herman Keller (DE)
Kl 20.00. Inträde 50 kr
Inter Arts Center, Bergsgatan 2
Vi måste tyvärr meddela att onsdagens konsert med Hermann Keller är inställd p.g.a sjukdom.
Torsdag 1/12
Stéphane Rives (LB/FR)
Sophie Agnel (FR) / Jérôme Noetinger (FR)
Kl 19.30. Inträde 50 kr
Inter Arts Center, Bergsgatan 29
Fredag 2/12
Herman Müntzing presenterar MORF
Festival-ad hoc
Kl 19.30. Fri entré
Inter Arts Center, Bergsgatan 29
Söndag 4/12
Küchen & Müntzing Scheibenhonig / Paul Vogel (IRL)
Kl 19.00. Fri entré
Galleri 21, Rådmansgatan 15
Lördag 26/11 – Söndag 4/11
Malin Astner ger tillsammans med musiker en workshop i modern dansimprovisation. Se folkuniversitetets hemsida för vidare information.
Info om de medverkande: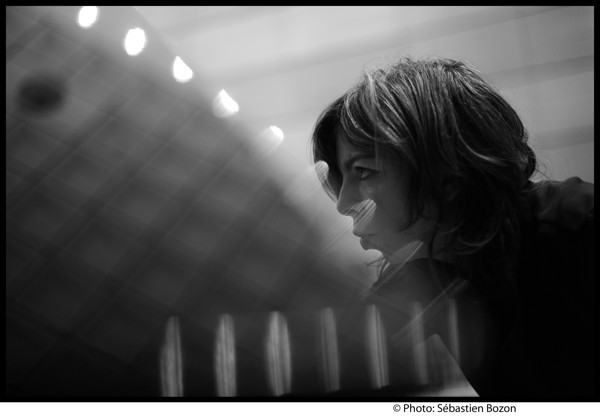 Sophie Agnel: Piano
If it?s in Paris that Sophie Agnel was born in 1964, it is towards other sounding islands in the heart of a reinvented temporality that she dwells today, at the stern of a grand piano, an instrument that she turns into a real living & vibrating organism. Classically trained, escaped from jazz (drawn away by the too strict treatment of harmony), Sophie Agnel boards the piano from every sonic angle this musical vessel can offer : keys, strings & board are simultaneously apprehended, in a mixed procedure (as we say of painting techniques) that would be understated if it was reduced to the cagian definition of the prepared piano. Considering the instrument – that she extends with several accessories, paper cups, balls or strings – as a poetic supplier of anamorphic textures, the musician takes it to be an equal match to the wider diversity of musical systems, whatever the craft they where conceived in (from physiological to electro-acoustic) …
We would then no longer be surprised to notice her understandings with Michel Doneda and to find herto the side of the wet saxophone of Alessandro Bosetti, of the acoustified electric guitar of Olivier Benoit, of the voices of Catherine Jauniaux and Phil Minton, or the keyboard of Christine Wodraska…
The same seal of esthetic evidence marks all of her musical companionships, with this same taste, beyond the narrative, for the delicate sonic quests and blossoming of dimensions to which the auditor takes part through an active listening : in the heart of Jean Pallandre?s phonographic worlds, of Jerôme Noetinger & Lionel Marchetti?s small scale cinema, John Butcher , Daunik Lazro, Axel Dörner?s crimpy tissues, by the lovely machines of Erik M or Ikue Mori, the harmonico-stratospheric rustling of Stéphane Rives… The originality of the research conducted by Sophie Agnel today leads her to develop, in solo or with significantly chosen companions, a most refined and highly poetic approach to sound that makes each of her concerts a moving construction filled with chiseled musical gestures, a soft and sumptuous irradiation.
– Guillaume Tarche
Stéphane Rives, musician and sound engineer, is playing saxophone in the fields of improvised and experimental music. For many years he has focused on exploration and evolution of the instrumental possibilities which has given him a very personal and unique sound. He has played in Europe, USA and in the Middle East and composed for contemporary dance in a large number of international festivals. (Total Meeting Festival, Jazz à Mulhouse, Portuguese Music Today. Seattle Music Festival, Irtijal,…)
Currently he residence in Lebanon and participates in the regional experimental art scene (Collective Mill Festival Irtijal, Tunefork Studio) both as musician and technician. Together with Fadi Tabbal, he works as a sound engineer for film and documentary film.

Jérôme Noetinger: Live electroacoustic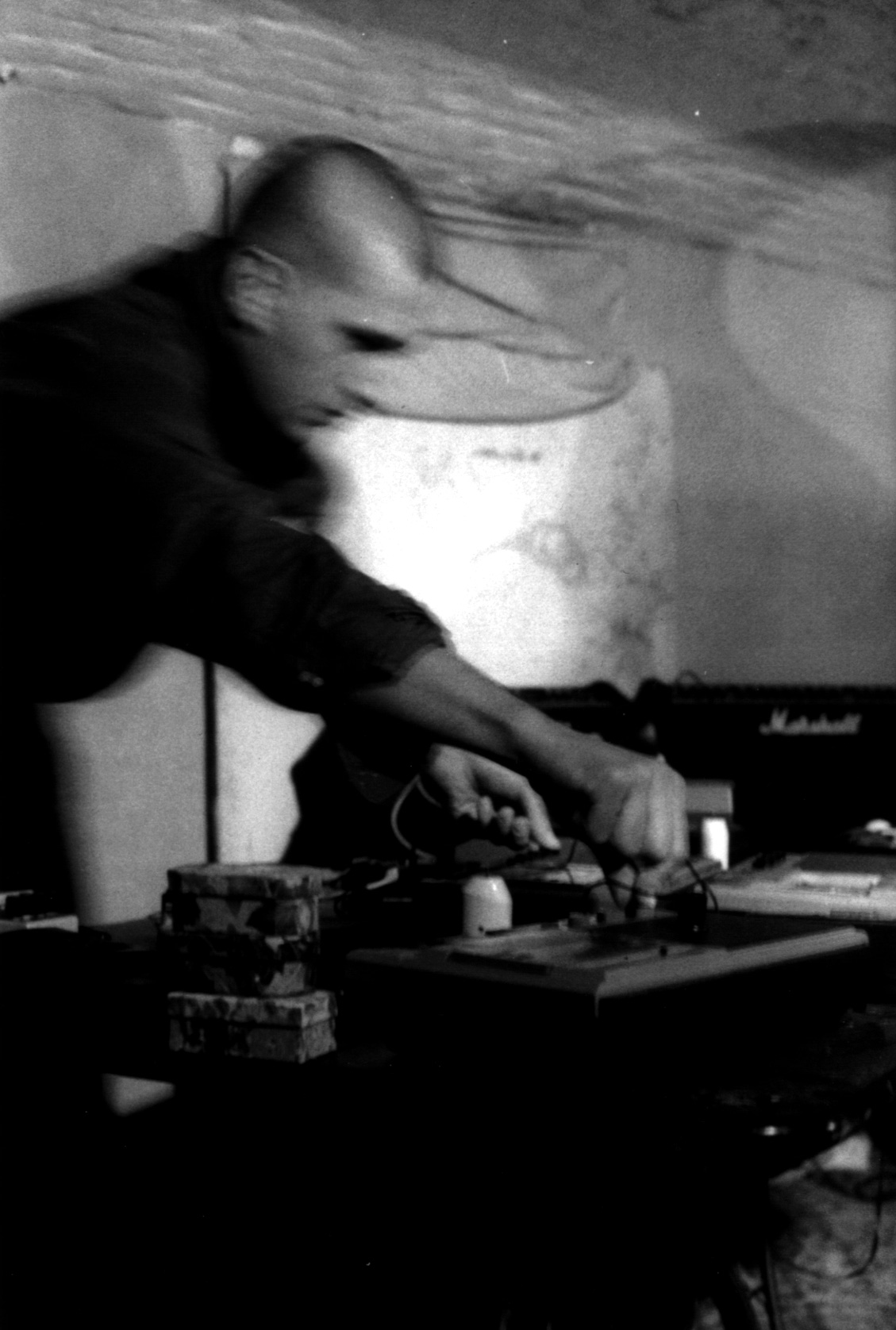 Quote: "In my live work, I want to always remember that sound is only a vibration of the air. I try to build some kind of sound environment or sound architecture with different strategies".
Born April 1966, in Marseille, Jérôme Noetinger discovered experimental music under the influence of the Déficit Des Années Antérieures in Caen. Composer/improviser/sound artist working with electroacoustic devices. Composing sometimes musique concrete in the studio, and performing improvised music using electroacoustic devices such as: the reel to reel tape recorder Revox A77 and magnetic tape, analogue synthesisers, mixing desks, speakers, microphones, various electronic household objects and home-made electronica. Performing both solo and in ensembles, and collaborating often, and touring extensively internationally.

Hermann Keller : piano, prepared piano, percussion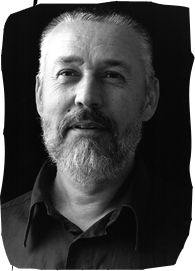 born in 1945 in Zeitz (Saxony-Anhalt), he studied composition guided by Johann Cilensek as well as piano guided by Ingeborg Herkomer from 1963 to 1968 at the Hochschule für Musik "Franz Liszt" in Weimar. From 1968 to 1971 he was aspirant at the Hochschule für Musik "Hanns Eisler" in Berlin and in 1969, he participated in the Beethoven Piano Competition in Vienna. From 1973 to 1981 he taught music theory and improvisation atthe Berliner Hochschule für Musik, since 1990 at "Musikhaus e.V." in Berlin- Hohenschönhausen. He was co-founder of the Berliner Improvisations-Quartett/-Trio and has been part of all the important jazz line-ups in the GDR and at international festivals. Besides Ernst-Ludwig Petrowsky, Manfred Schulze, Ulrich Gumpert and Conrad Bauer, he was one of the pioneers of improvised music in the GDR. As solo pianist and in cooperation with national and international improvisation musicians, he has made numerous appearances as well as broadcast and recording productions. He works freelance as composer (of numerous chamber music and orchester works) and as pianist.

Lotte Anker, Jørgen Teller, Ola Paulson, Anders Uddeskog
Lotte Anker, saxophones
Ola Paulson, baritone saxophone + electronics
Jørgen Teller, guitar
Anders Uddeskog, drums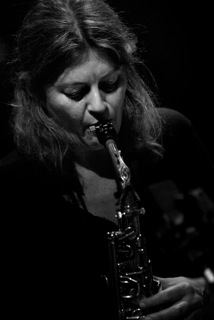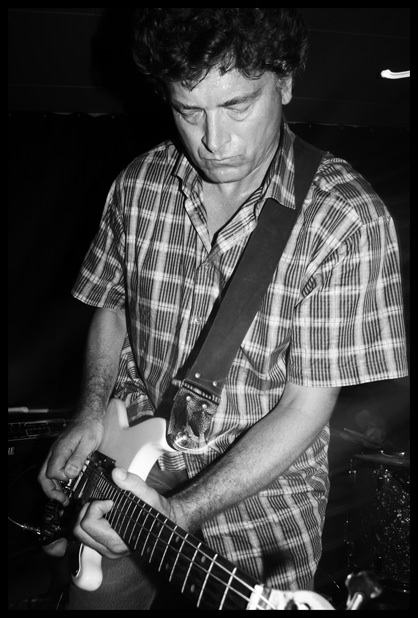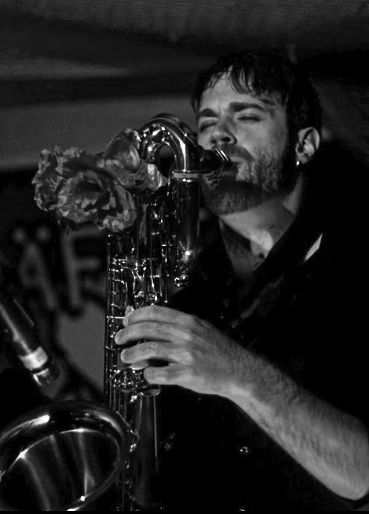 Copenhagen-based improvisers/composers: saxophonist Lotte Anker and guitarist Jørgen Teller- are inviting fellow Malmoe-musicians in drum_drum for a beauty- and noisefilled concert which includes new works by Teller & Anker. The duo drum_drum (Ola Paulson & Anders Uddeskog) released their first album, "Ladder of citizen participation", earlier this year. Read more at konvojart.com
an artistic / educational games for small or large ensemble, MORF, written in spring 2005 is a piece of music in which the sequence is controlled by instructions written on playcards. The resemblances to an ordinary deck of cards are many. The cards are 52 in number; each participant has his own high pile to "play out" according to certain rules. However, there are no winners in MORF maybe possibly the whole ensemble.
MORF is the first paragraph of a series of pieces in which the main ingredients is individuality versus adaptation, slow change and variability in content and design. The piece is composed – in its basic form – of the 52 pieces of "playing cards". On each playing card is an instruction to follow and put into musical (or, where appropriate), other actions. The instructions, which usually occurs in contrasting pairs, strong / weak, fast / slow, etc. focuses on two areas: musical / artistic parameters (strong / weak, high / low, fast / slow) and individuality and customization (follow / open)
The piece main characteristic is the possibility of a multi-layered, intricate soundscape, where a brief instruction together with the musicians? individual interpretations creates a dense web of sound layers. The slow process of change that characterize the piece is achieved by each participant, individually, played through their hands and staying as long as it pleases on each card, which causes a slowly varying sound

Trio Switzerland + Malin Astner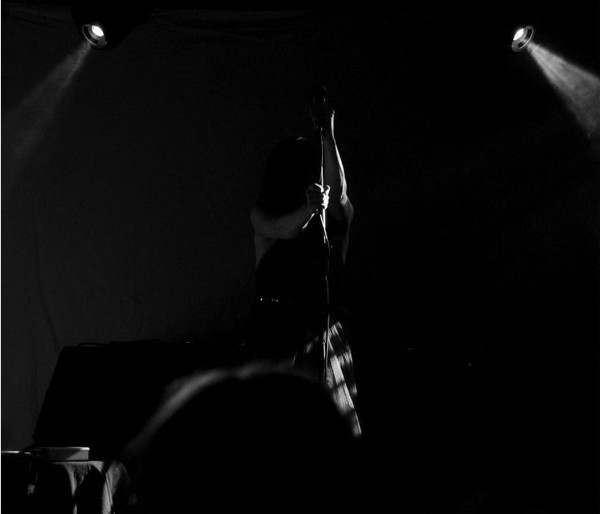 Sofia Härdig, sång gitarr
John Essing, laptop gitarr
Mikael Nilzén, syntar
Malin Astner, dans
I New York föds bandet Trio Switzerland under en av turné med Sofia Härdig. Ett trasigt elektroniskt röst-expreriment tillsammans med Johhny Essing och Mikael Nilzén. Trio Switzerland blev bokade för en rad spelningar efter ett bejublat framträdande I Unitygain Television. Inspelningarna ägde rum under takåsarna i Lower east på Manhattan. Nu är det dags för experimentet att fortsätta under takåsarna på Skånes scen för live och crossoverkonst.
Malin Astner är frilansande dansartist med bas i Malmö. Hon är utbildad på Danshögskolan och har efter sin examen 2002 arbetat som dansare med ett flertal fria koreografer i Sverige och Europa. Malin var 2008-2011 verksam i Berlin där hon främst fokuserade på improviserad dans i samarbete med musiker, med vilka hon regelbundet spelat främst i Schweiz, Spanien och Frankrike. I Berlin medverkade Malin i startandet av en ny scen för interdisciplinär improvisation kallad the meetingpoint.

Paul Vogel
A member of the Bristol Musicians Co-Op in the late seventies, Paul Vogel is currently a co-curator of i-and-e alongside David Lacey. Incorporating electronics with live clarinet performance, Vogel has composed music for radio and for contemporary dance groups and has also worked and recorded with many international improvisers, including Phil Durrant, Lee Patterson, Angharad Davies, Mark Wastell and Keith Rowe. He has released recordings on Homefront, Confront and Cathnor.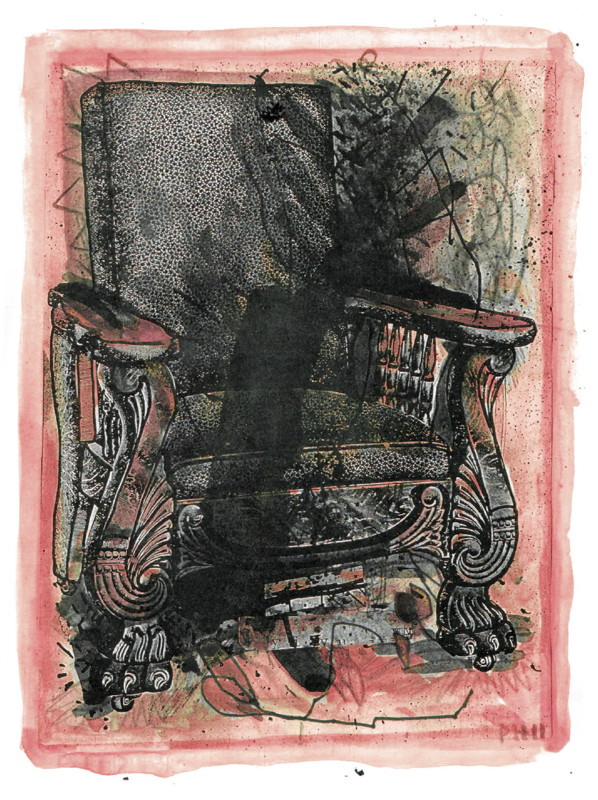 Arrangemang Frim/Syd med stöd av Malmö Kulturstöd, Folkuniversitetet och Musik i Syd.